I must confess that I'm not that great of a Catholic. On Good Friday The Breadwinner and I took the kids to Disneyland/California Adventure to meet up with our friends from New York. And no, I didn't fast or abstain from eating meat. I'm so naughty. Maybe I should put myself in the Naughty corner...for 31 minutes (am I really that old?). There were tons of people there--so, I'm not the only one that wasn't observing the holiday.
At any rate, we had so much fun. After visiting Disneyland 3 times and Disney World once before, The Princess finally understands how FUN Disneyland is and she didn't even get to see the whole place. She doesn't quite get the whole autograph collecting process (below is a picture of her princess autograph book. I think she thought it was a sketch book).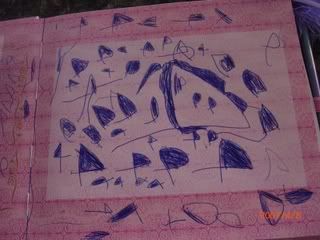 The Princess behaved wonderfully. Jr. Peanut slept for 3 hours and didn't cry the entire day. It was a really successful day. Too bad every day isn't like this one.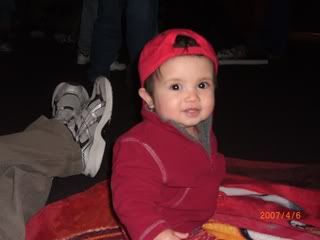 I'm not a very good self photographer... This is a picture of me and The Princess (proof of my lameness):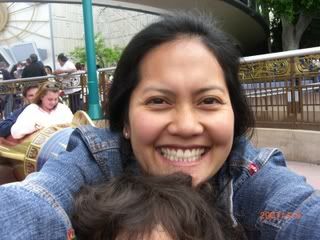 I'll leave you with wise words from the princess:
"Disneyland is the best place ever".