I met my SIL (sister in-law) in the dorms of USC. We became good friends and pledged the same sorority the following year. Who knew that we would go from being roommates...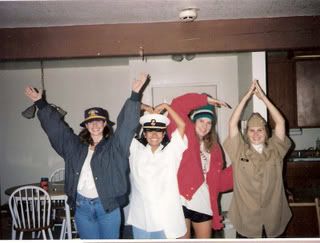 to Sorority Sisters (this was a 70s party during the 90s-- so don't think I was old enough to be in college during the 70s)...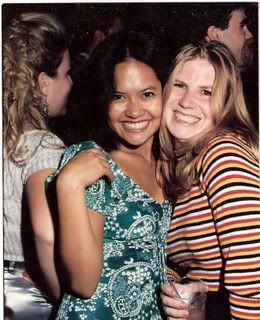 to sisters in-law...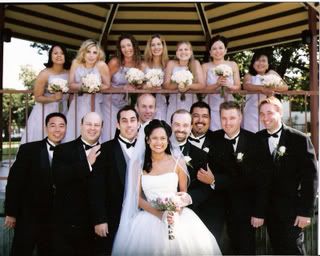 to mommies-- each of us with two children the same exact age (only a couple months apart)...
I think that if I had known the future, I probably wouldn't have wasted my time getting my heart broken in college (twice--unless you count the gay ex-boyfriend heartbreak then it would be 3 times, oh and once more after college) and dated The Breadwinner instead. And then maybe I would have lost my virginity to The Breadwinner instead of the
asshole dick jerk
guy that I
did
lose it to. But then I think that if I
hadn't
dated the guys that broke my heart, then I wouldn't have known how good I truly have it. Because you know what? The Breadwinner truly is
all that and a bag of chips
(and so are my kids).
Have a good weekend everyone!