And newly tanned (not that I wasn't tanned before). Me n' my Peeps (The Princess, Jr. Peanut, and the Breadwinner) flew to paradise (aka Maui). Despite the impending threats of Hurricane Flossi and the tsunami advisory, we managed to have a good time (I think...vacations aren't really vacations for a stay at home mom...unless no kids are involved).
This was the view from our hotel room:
While we were there, the Breadwinner and I celebrated our 6th Anniversary (only one more year to the 7 year itch):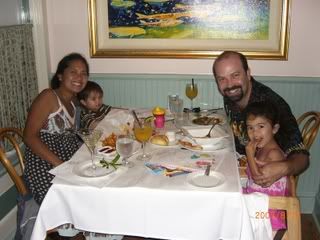 My Island Princess: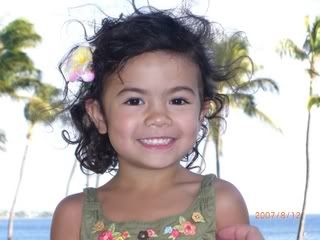 Mi Familia:
Me and the Princess looking for sea shells (her newest obsession):
The "sun challenged" (due to lighter skin tones) duo waits for the shell seekers: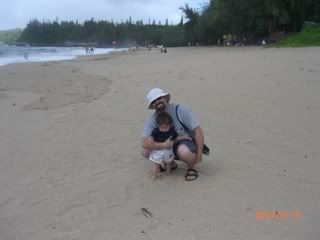 The future booze hound sippin his virgin fruit punch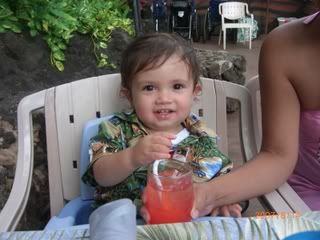 The princess learns the huki lau with her mau mau (I mean dad)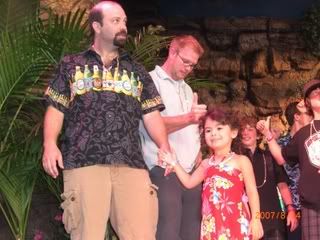 Some photos that rival Shauna's avatar. Even though I don't like chocolate, it doesn't mean that my daughter doesn't...